All Cottages
/ Cottage 6
Cottage 6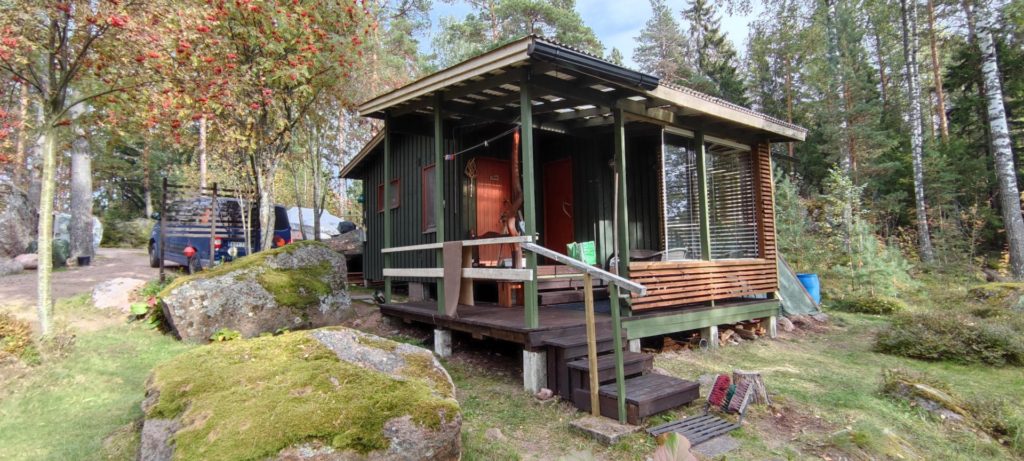 Year contract, reserved until 10/2018.
4 pers.
42 m²
---
Ei käytössä
Cottage 6
Built in 1979. New outdoor toilet and warehouse 2020-2021. Terrace renovation in autumn 2021.
Layout and features:
1 room with kitchenette, sleeping area, dressing room, wooden sauna and fireplace.
A flat courtyard area. Rocky beach. In the yard there is a private storage unit with woodshed and an outdoor toilet. Cottage does not have own well. The nearest well is about 30 meters away, which is in shared use. The beach is in the Southeast direction. From the yard has been cut many trees in 2016, so the yard area is wide and sunny. The cottage has one terrace which is fixed Autumn 2021. The windows can see directly to the sea.
Yearly agreement, reserved.
Year contract, reserved
– flat screen TV, CD or/and DVD player
– gas stove
– refrigerator
– microwave
– coffee maker and kettle.
– shower
– wooden sauna
– grill and yard furniture
– outdoor toilet
– water from well (outdoor)