All Cottages
/ Cottage 19
Cottage 19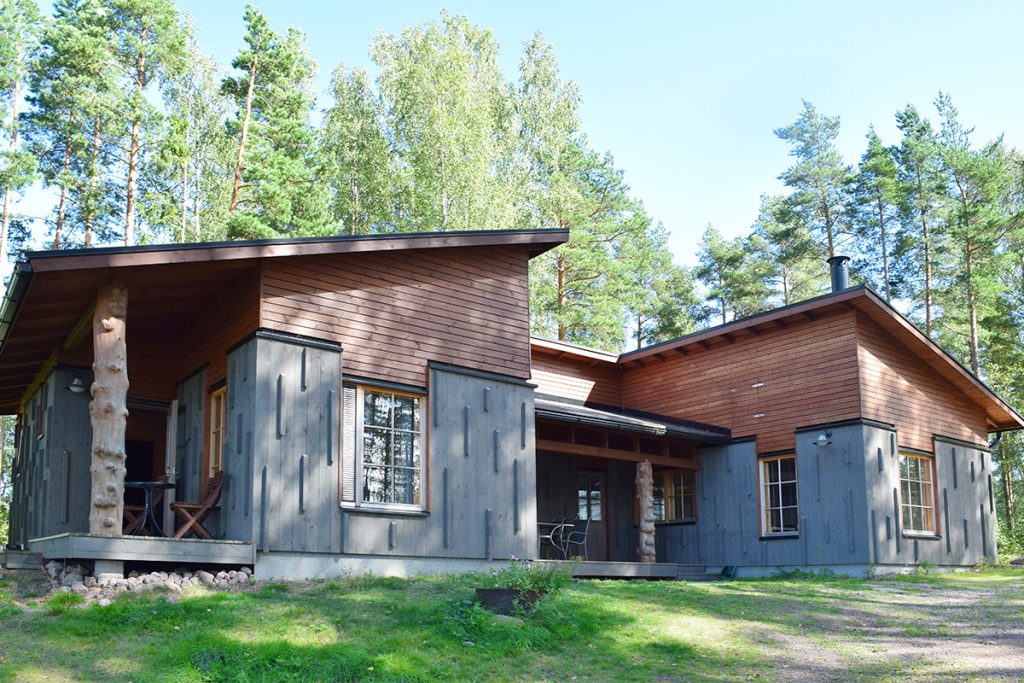 Price from 990 € / week. Min. 2 nights.
10 pers.
110 m²
---
Cottage 19
Built in 2014.
Layout and features:
3 bedrooms, living room, kitchen, dressing room and bathroom. Electric sauna, in bathroom 2 x showers, 2 x  separate toilets, air conditioner and fireplace. 6 sleeping places + 2 sofa bed.
Ground heating makes it possible to have a floor heating system in most of floors. Electric floor heating is in the washroom and in the hallway.
The courtyard area is the most flat. There is a small difference in height. The parking space is located in front of the front door. The terrace area and the yard are in the middle of the cottages, front. The bath has been made of tiled stairs, which can be reached almost to the beach. The window of the sauna is a positional spot to the sea, to the west, which also sees the sunset.
The cottage has 2 terraces. On the yard side of the cottage there is a terrace, which is also in a slightly secluded location. In addition, there is a sauna terrace, from where you can reach the shingle. From the windows of the living room and partly from the living room you can see the sea.
Price from 1 190 € / week, day rates can be seen from the calendar. Ask the Midsummer Week separately.
– flat screen TV, stereo, CD- and DVD player, VHS
– air conditioning
– dishwasher
– washing machine
– electric stove
– 2 refrigerator (2 freezer compartment)
– microwave
– coffee maker and kettle.
– shower
– electric sauna
– barbeque and yard furniture
– own rowing boat on the beach.
– WiFi